NEED COVID-19 ASSISTANCE?
Visit the link above for more detailed information on fund eligibility, requirements, and information about where to inquire for support. If you need immediate help, please contact United Way's 2-1-1 helpline or visit mass211.org for comprehensive information and referrals related to the virus.
WHAT IS THE FUND?
The Neponset Neighbors Together Fund is a collaboration of the Milton Interfaith Clergy Association, Courageous Conversations Towards Racial Justice, the Town of Milton, and Boston City Councilor Andrea Campbell. Together we created a community fund to support neighbors of Milton, Mattapan, Hyde Park and Dorchester who are adversely impacted by the COVID-19 crisis.
The overall community fund, established in collaboration with United Way Massachusetts Bay and Merrimack Valley, will work to bring donated funds into our community through area donors, United Way infrastructure, and seed financial support. 
HOW IS THE FUND DISTRIBUTED?
The agencies to be supported include the Milton Food Pantry, the Milton Resident's Fund and Food pantries in Mattapan, Hyde Park and Dorchester to distribute funds to residents in our communities in need of support for food, supplies, housing expenses and utilities and other crisis related expenses.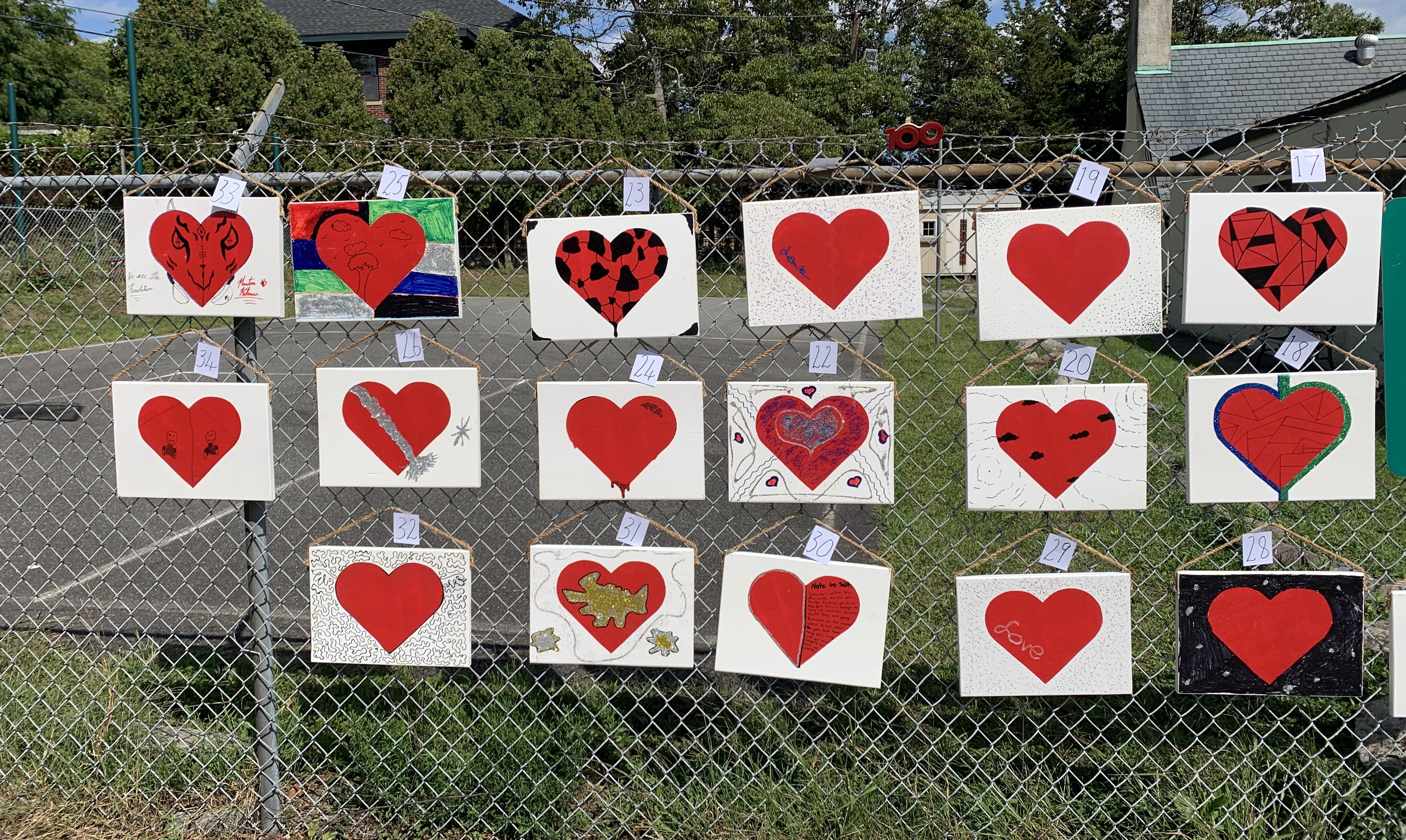 WAYS TO SUPPORT
You can contribute to the fund on the United Way website.
As a part of this fundraising initiative, a Milton High School student has produced many front door heart signs for purchase. All proceeds go to the fund. Contact Karen at kdghoran@gmail.com if you are interested in purchasing a sign with a suggested $25 donation.
We are hoping to have all our area houses and houses of worship showing this community heartfelt support. For any follow-up questions, please contact Debbie at alsebai@verizon.net.