THROUGH DIALOGUES, WORKSHOPS, EVENTS, STUDY GROUPS AND COLLABORATIONS, WE ARE BUILDING A MOVEMENT TO END SYSTEMS OF WHITE SUPREMACY CULTURE AND RACISM.
MARCH IS WOMEN'S HISTORY MONTH!
For far too long our history has omitted the stories (her-stories) of women that have made significant contributions to our society. Think of the 3 Black women featured in the movie "Hidden Figures", whose stories we didn't know until 2016 when the movie was released.
Perhaps if we had known their stories sooner, we would have inspired a generation of female scientists, engineers and mathematicians much earlier. Learn about these two courageous women listed here and these resources for more SHEROES!
https://www.teenvogue.com/story/black-women-in-history-united-states
LOOKING AHEAD
Here is some framing for topics we will cover through April:
Critical Race Theory (CRT) is a cross-disciplinary examination – by social and civil-rights scholars and activists – of how laws, social and political movements, and media shape, and are shaped by, social conceptions of race and ethnicity. It is a course typically studied in law school.
It is also a set of ideas holding that racial bias is inherent in many parts of western society, especially in its legal and social institutions, on the basis of their having been primarily designed for and implemented by white people.
Restorative practice in the educational sector is a whole school teaching and learning approach that encourages and creates space that is supportive and respectful. It puts the onus on individuals to be truly accountable for their behavior and to repair any harm caused to others as a result of their actions. A restorative approach focuses on building, maintaining and restoring positive relationships, particularly when incidents that involve interpersonal conflict or wrongdoing occur. 
Restorative Justice seeks to examine the harmful impact of a crime and then determines what can be done to repair that harm while holding the person who caused it accountable for his or her actions. Accountability for the offender means accepting responsibility and acting to repair the harm done to victims and/or victims' loved ones. 
Ted Talk link related to restorative Justice in criminal cases.
What Is Fair Housing?
Fair housing is the right to choose housing free from unlawful discrimination. Federal, state and local fair housing laws protect people from discrimination in housing transactions such as rentals, sales, lending, and insurance. It ensures access for everyone.
Confronting the History of Housing Discrimination - with JALSA and CHAPA
Mar 28, 2023 6:30 PM Eastern
The Citizens' Housing and Planning Association's (CHAPA) Municipal Engagement Initiative Team is partnering with the Jewish Alliance for Law and Social Action (JALSA) to offer virtual sessions!
The agenda for 3/28 will include:
Defining racism

Introduction to the racial wealth and opportunity gap

Building an inequitable America: history of zoning and housing discrimination

Introduction to affordable housing in this context

Framing our challenge

Building an Inclusive Community

Making the affirmative case for affordable housing development
We look forward to seeing you on some of these webinars. As always thank you for being with us on our journey to discover and deepen our learning and understanding as we pursue equity and justice in the world around us.
BRINGING COURAGEOUS CONVERSATIONS TO YOUR ORGANIZATION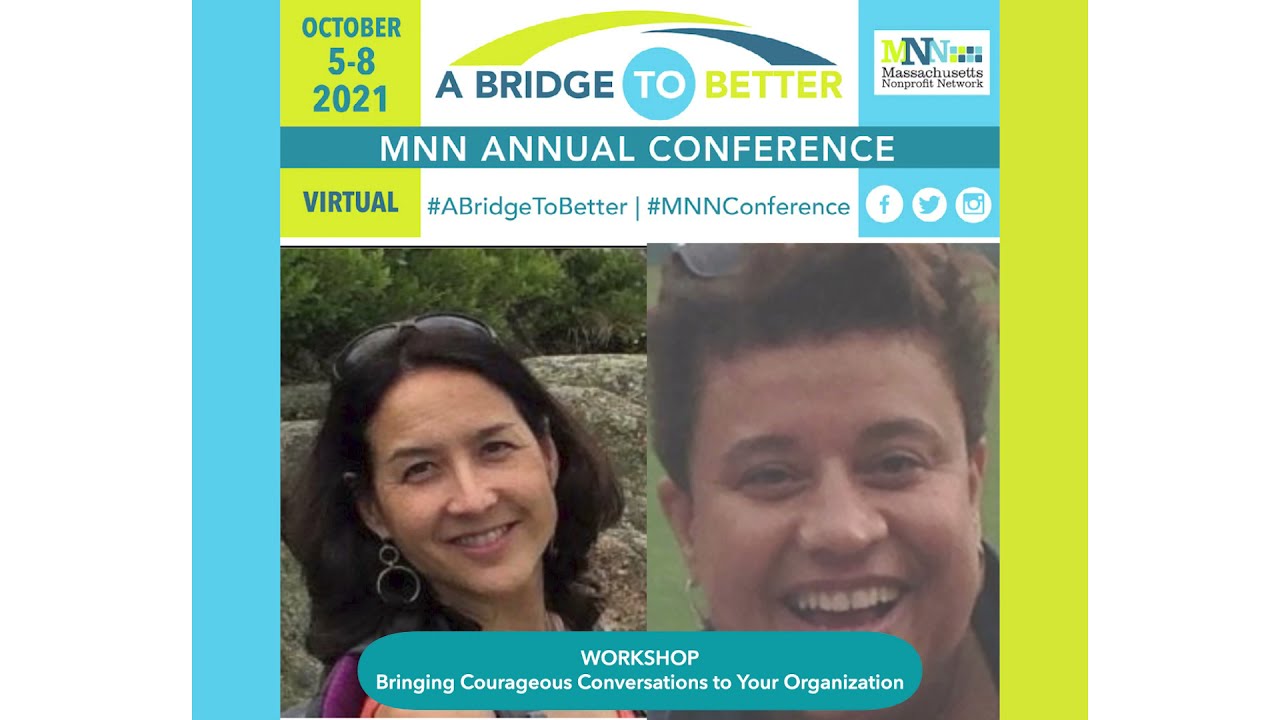 Courageous Conversations Towards Racial Justice has been providing consulting to many communities and organizations throughout our region since 2019.
If interested in learning more about our consulting please email us at courageousconversationsmilton@gmail.com

At a recent Mass Nonprofit Network conference, we brought four of those communities together to talk about how their courageous conversations are going, what they are learning and what their growing edges are.  
ANTI-RACISM DAILY
A free, daily newsletter
CONVERSATION WITH MILTON PUBLIC SCHOOLS REGARDING HATE SPEECH INCIDENTS IN MILTON
RECORDED DECEMBER 16, 2021
We believe that racism impacts all of us and operates in our community, country, and world on a personal and systemic level.
We believe this movement will be fostered through the hard work of personal transformation.
Our goal is to participate in understanding, interrupting, and ending systems of white supremacy culture and racism.