THROUGH DIALOGUES, WORKSHOPS, EVENTS, STUDY GROUPS AND COLLABORATIONS, WE ARE BUILDING A MOVEMENT TO END SYSTEMS OF WHITE SUPREMACY CULTURE AND RACISM.
LATINE/X - HISPANIC HERITAGE MONTH SEPT. 15TH - OCT. 15TH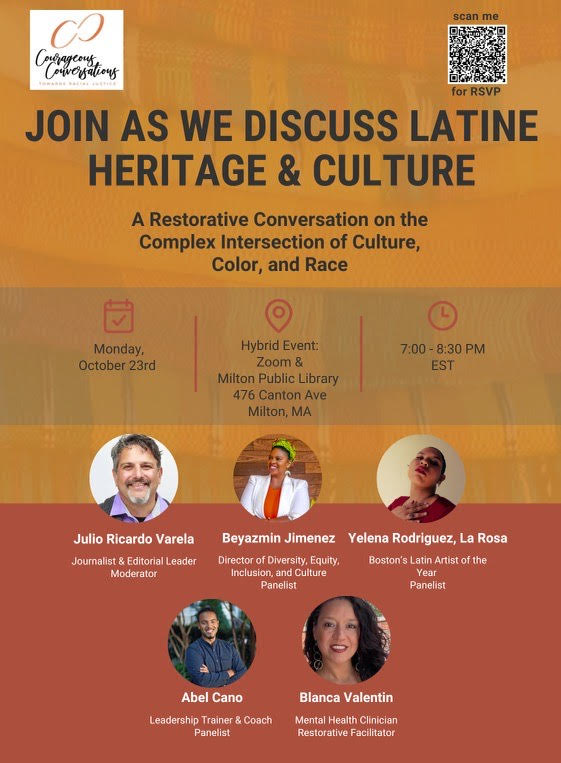 IN CONJUNCTION WITH MILTON PUBLIC LIBRARY, 
"LET FREEDOM READ"
MON. 10/2 FROM 3-5:00 PM

Light snacks will be provided.
CCTRJ BOOK GROUP
"RECITATIF" BY TONI MORRISON
TUESDAY 10/3, 7-8:30PM
REGISTER FOR ZOOM LINK   
PLEASE INVITE YOUR FRIENDS AND FAMILY! 
In this 1983 short story—the only short story Morrison ever wrote—we meet Twyla and Roberta, who have known each other since they were eight years old and spent four months together as roommates in St. Bonaventure shelter. Inseparable then, they lose touch as they grow older, only later to find each other again at a diner, a grocery store, and again at a protest. Seemingly at opposite ends of every problem, and at each other's throats each time they meet, the two women still cannot deny the deep bond their shared experience has forged between them.
Another work of genius by this masterly writer, Recitatif keeps Twyla's and Roberta's races ambiguous throughout the story. Morrison herself described Recitatif, a story which will keep readers thinking and discussing for years to come, as "an experiment in the removal of all racial codes from a narrative about two characters of different races for whom racial identity is crucial." We know that one is white and one is Black, but which is which? And who is right about the race of the woman the girls tormented at the orphanage?
A remarkable look into what keeps us together and what keeps us apart, and how perceptions are made tangible by reality, Recitatif is a gift to readers in these changing times.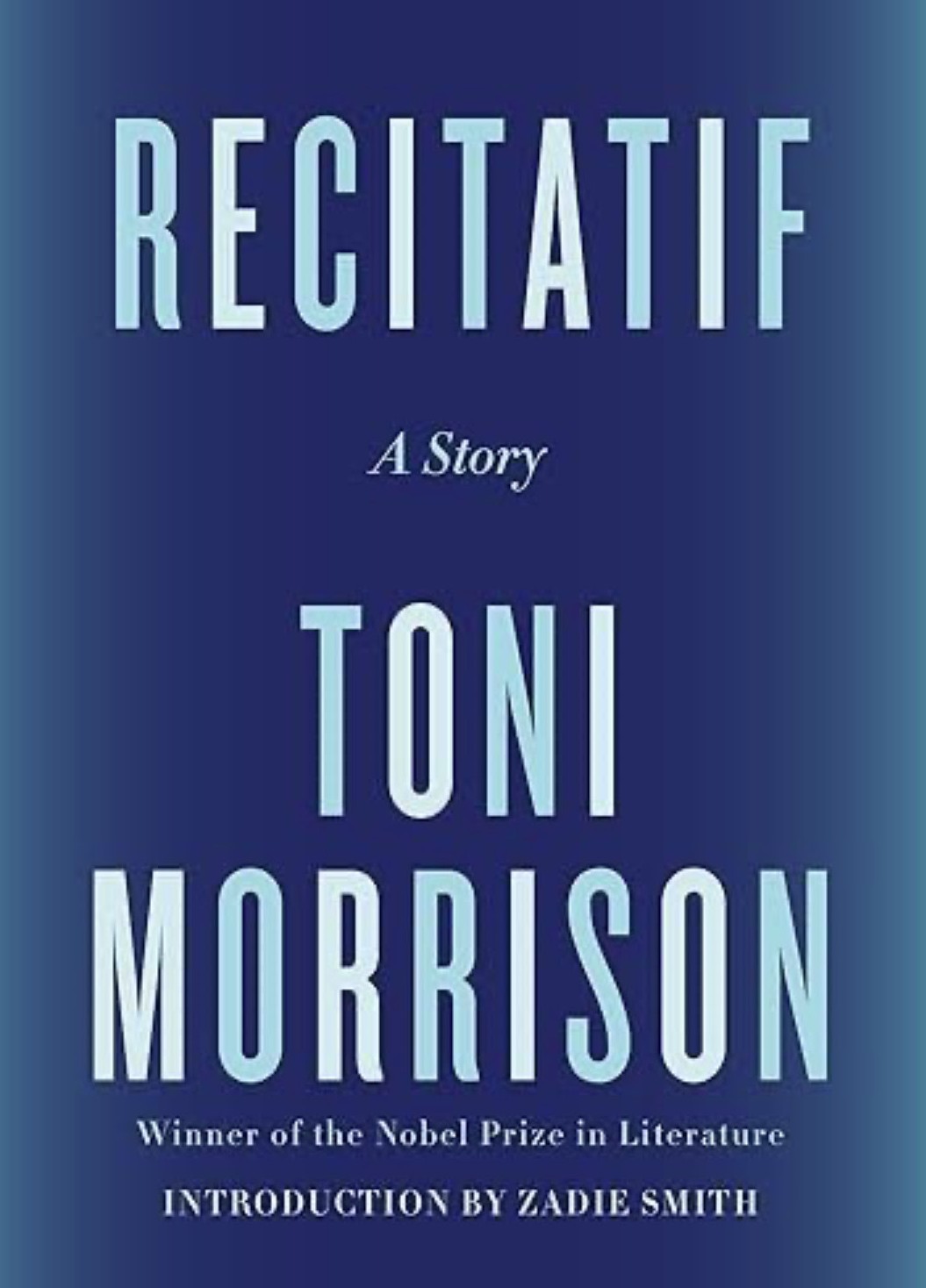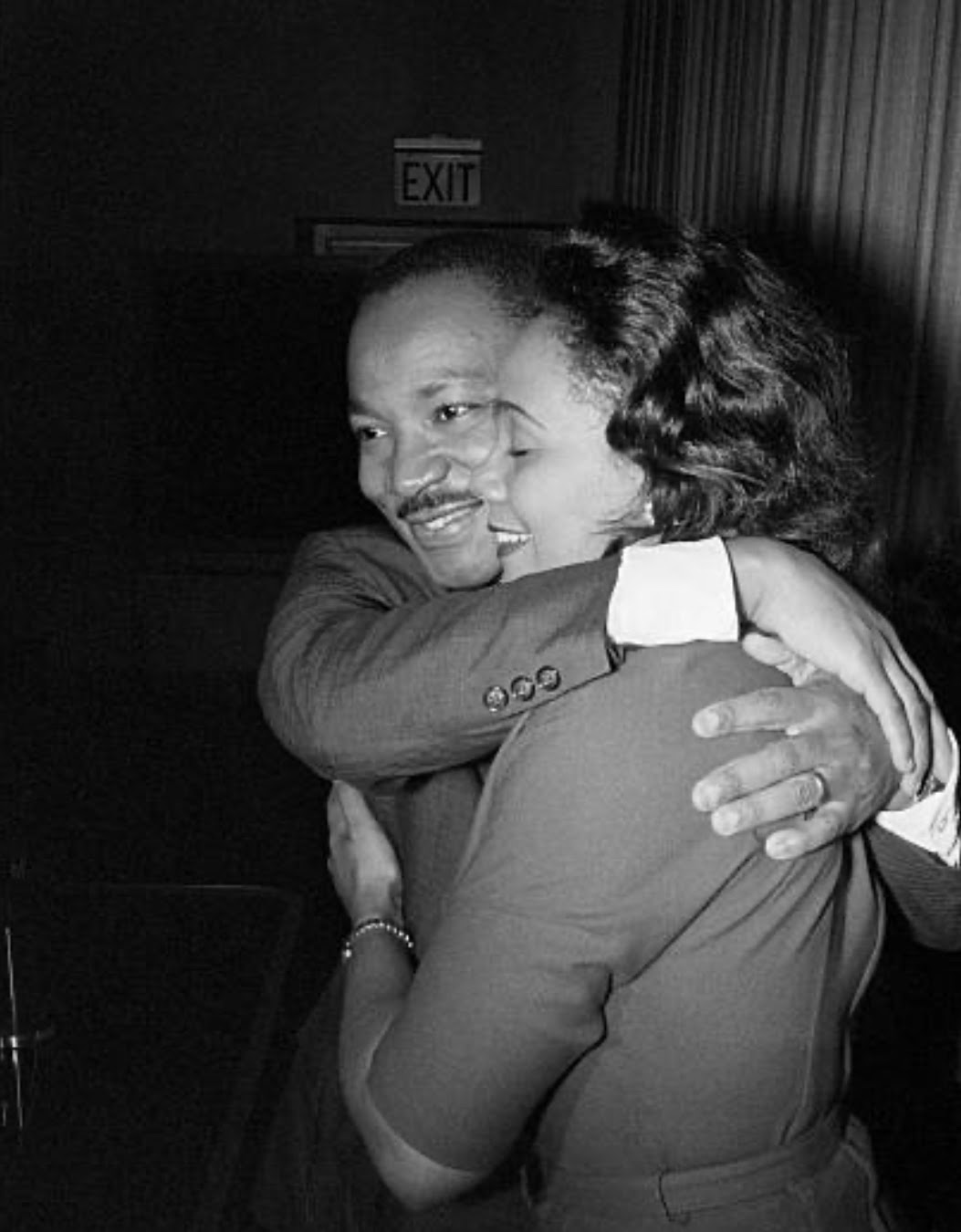 SAVE THE DATE
"Embracing Coretta"
SAT. OCTOBER 28TH, 7:00 PM
FIRST PARISH CHURCH MILTON 


A Concert Celebrating the life of civil rights activist, singer, mother and wife, Coretta Scott King which commemorates the 70th anniversary of her graduation from The New England Conservatory of Boston. This will feature the world premiere of "Dearest Coretta" by J.Jakari Rush, based on a love letter Coretta received from Dr. King. 

SUGGESTED DONATION: $20
BRINGING COURAGEOUS CONVERSATIONS TO YOUR ORGANIZATION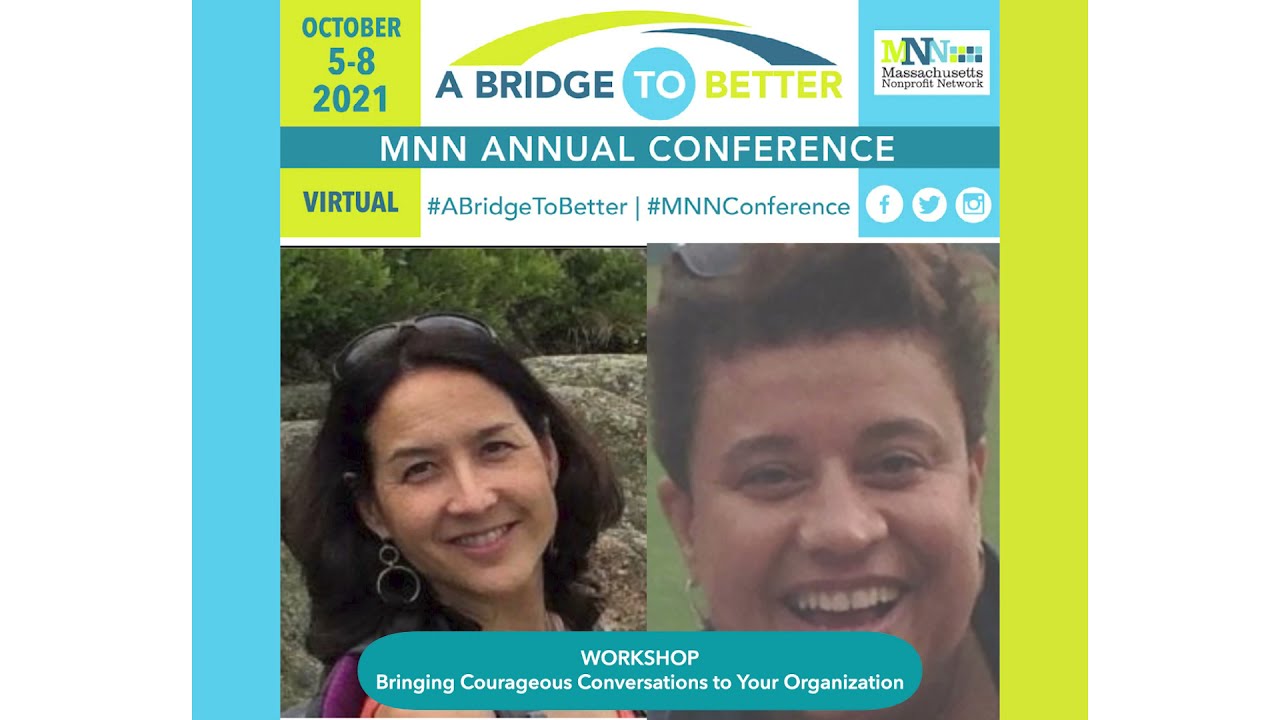 Courageous Conversations Towards Racial Justice has been providing consulting to many communities and organizations throughout our region since 2019.
If interested in learning more about our consulting please email us at courageousconversationsmilton@gmail.com

At a recent Mass Nonprofit Network conference, we brought four of those communities together to talk about how their courageous conversations are going, what they are learning and what their growing edges are.  
ANTI-RACISM DAILY
A free, daily newsletter
CONVERSATION WITH MILTON PUBLIC SCHOOLS REGARDING HATE SPEECH INCIDENTS IN MILTON
RECORDED DECEMBER 16, 2021
We believe that racism impacts all of us and operates in our community, country, and world on a personal and systemic level.
We believe this movement will be fostered through the hard work of personal transformation.
Our goal is to participate in understanding, interrupting, and ending systems of white supremacy culture and racism.